Use KingSumo to run an awesome "Online Contest"
Today I will be talking about how to run a successful giveaway for your YouTube channel or in your video content marketing. I use an awesome website with a funny name, but it's a fantastic piece of contest giveaway software. It's called KingSumo.
If you prefer to watch instead of read, check out my YouTube Video Below.
Trade Value and Fun for Your Audience's Attention & Email.
The whole idea here is to give away something super valuable to your audience in exchange for not only their email address, but also for the growth that you can achieve through your audience following all of your socials and engaging with your platforms. I think you can imagine how powerful it is when someone engages with your website, podcast, YouTube channel and your entire social presence! They follow along and they not only do it willingly, they do it voluntarily because it increases their chances of winning your contest. It's a true Win/Win situation.
Make sure you go into your giveaway with a Solid Plan!
If done correctly a "Giveaway Contest" can be great for growing your following on social media and gaining followers for things like your Podcast and YouTube Channel.

KingSumo Is a Fantastic Platform to Run Your Online Giveaway Contest.
My mama always said, if it's free it's for me and there is no better price then Free 99. All jokes aside, one of the awesome things about KingSumo is that you can run an online giveaway contest for FREE.
KingSumo does have an LTD (Lifetime Deal) available for purchase (Just $49 at the time I'm writing of this blog.)
We are also running our own Online Contest Giveaway for a FREE KINGSUMO LTD. Pretty Meta right?
(This contest will run through 3/29/22)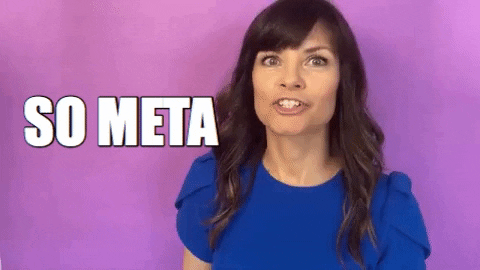 Now I will quickly run through how I set up my bonus contest giveaway for this very video that you're watching right now. The first thing I'm going to do is go to KingSumo.com and there you're greeted with a signup. I will then fill in my email address and click start a contest.
On the following page either purchase the Full Version of KingSumo OR try it for FREE!
Now on to filling out all the vital details of your online giveaway.
Next, enter in the necessary information to launch your giveaway contest. You can start with the title and remember to name your giveaway something that is catchy and has a clear message. Enter in a starting date and time, an ending date and time, and of course a giveaway date and time.
Enter your name as the one who's running the giveaway and enter your Website URL. Give your prize a name and enter in the prize value.
Now this is the awesome part about KingSumo and how it helps you spread the word about your business. Your audience can earn extra entries simply by following you on different social media platforms and websites. Each follow gives extra entries into your giveaway and betters the chances of the person following you.
I give more bonus entries for the platforms that I really value (Like Instagram and YouTube) and less for those that aren't as important to me (Like Facebook and Twitter) .
You just choose the platform and fill out your social media information and king Sumo handles the rest. Agree to the rules and terms, give GDPR consent because we are collecting email addresses here, and then complete your registration by signing up for your free king Sumo account, hit the register button and boom, your contest is live..
Run Your First Contest (Or First w/ KingSumo) Today!
Okay. That was a lot of information. If you need any help with running a KingSumo online contest feel free to reach out at info@imtheantipreneur.com!
Remember… This week, we are giving away a free LTD lifetime deal of KingSumo. So one lucky winner will be able to skyrocket their digital marketing efforts through running awesome giveaway contests. Just click on THIS LINK and enter our contest – who knows, you just might win!
If you have no patience OR you hate FREE STUFF, you can also purchase KingSumo Lifetime Deal right now, and get started with your giveaways today, or start with the free version and work your way up. If you want to read more articles on video content and building a better business, visit our Blog Page and dive in.
---

Take My Video Quiz!
Find out where you are on your video content creation journey AND receive curated tools and assets for your "Video Content Creator Type".
Take the Free Quiz Now
www.Quiz.Video